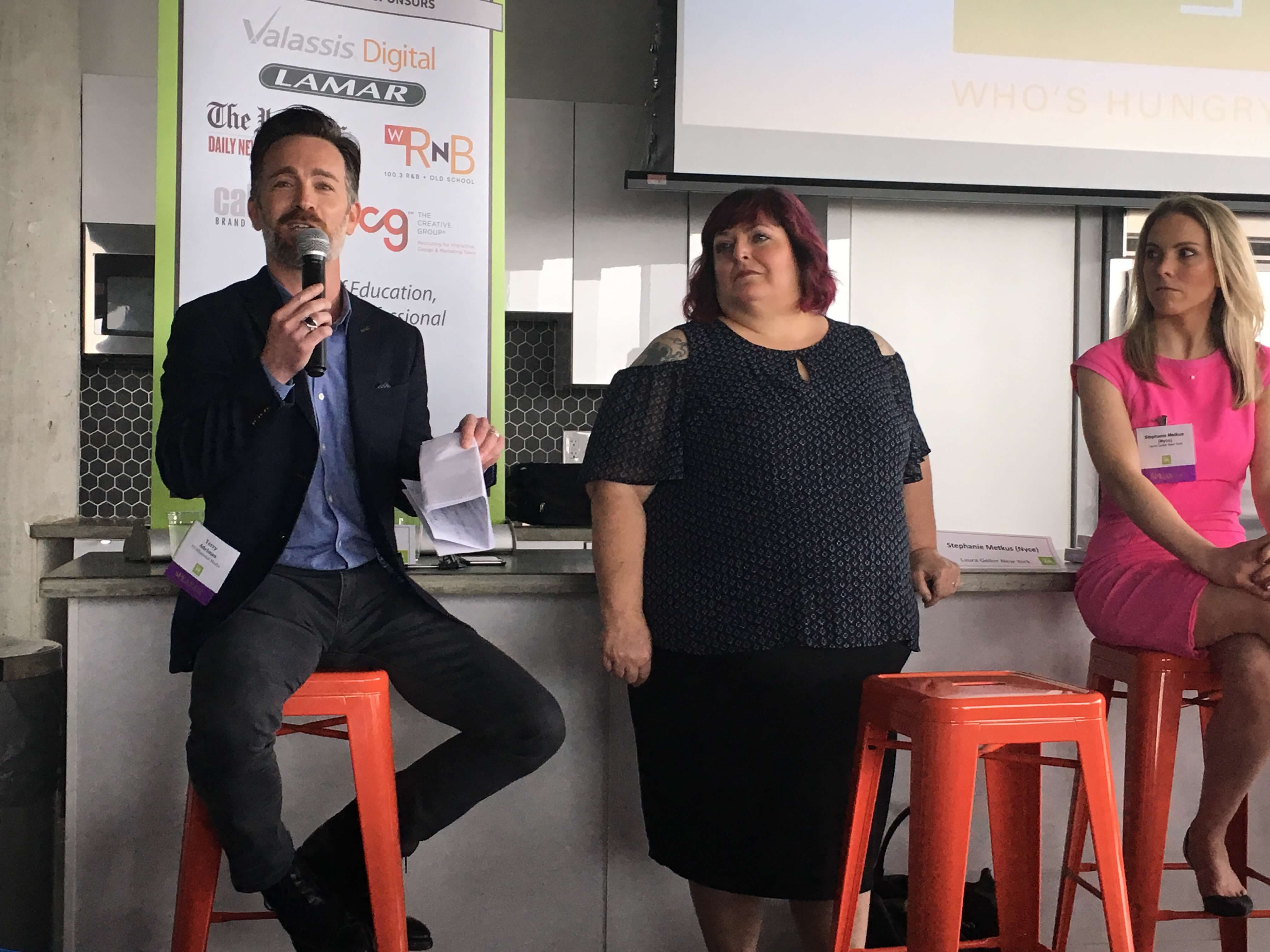 Brand strategists agree micro-influencing is currently one of the biggest trends in social media marketing.
As we outlined in our previous blog, a Micro-influencer is a social media user who:
1. Has established credibility in a specific industry
2. Has access to an audience of roughly 1K to 10K engaged followers
3. Can persuade others by virtue of their authenticity and reach
So what content should micro-influencers be creating and where should it be placed? Oxford Communications strategists posed this question to a panel of branding experts at the latest Philly Ad Club event and received the following answers.
Stephanie Metkus, Global Leader – Glansaol Beauty; Vice President at Laura Geller Beauty & Clark's Botanicals (@stephaniemetkus)
Stephanie described herself as a merchant who is "all about the numbers." She employs micro-influencers to sell cosmetics and summarized social platforms and content as follows:
- Facebook is the platform for older audiences.
- Instagram and Snapchat are the go-to media for Millennials.
- YouTube is all about tutorial videos — "Going from busted to beautiful."
- Instagram is all about product image marketing.
- Facebook Live Stream has been very successful for cosmetics.
William Warren Jr., Director of Social Media, Kicks USA and UBIQ (@kicks_usa and @ubiqlife)
William is a Morehouse grad who learned his social media craft at sports clothing purveyor Mitchell & Ness. Nowadays he inks six-figure, yearlong contracts with micro-influencers to sponsor their content.
- Twitter is all about generating hype during promotions.
- Instagram is our core platform for product pictures.
- Instagram stories are a great place to tag products.
- Facebook Ads are the number one way to funnel sales and generate brand awareness. "Setting up an ad on FB is a terrible process, but it is the most beneficial."
Cecily Kellogg – Director of Content Development, Double Good Media (@CecilyK)
Cecily is a former Mommy blogger who began writing about infertility in 2004. These days she jokingly calls herself a recovering blogger and influencer.
- Blogs and bloggers are the best platform because they will post on every social channel for one price.
- Instagram stories are watched more than the stream.
- SEO benefits are much higher with blog content than other social platforms.

Terry Adelman – Managing Partner, MENfluential Media (@menfluential)
Terry is an agent representing a portfolio of approximately 60 micro-influencers who specialize in developing YouTube videos. He says he receives about a dozen reach outs per day for his influencers.
- Agreed with Cecily that influencers who blog give brands more bang for their buck.
- YouTube and video are always going to attract eyeballs.
- Micro-influencers are worth every dollar regardless of platform.
- YouTube is the #2 search engine in the world so why not have a strong presence there?

While the panelists clearly had differing preferences about platforms and content they unanimously agreed that the key to micro-influencer marketing is authenticity. You can find additional information on how to source authentic micro-influencers for your brand on our blog.