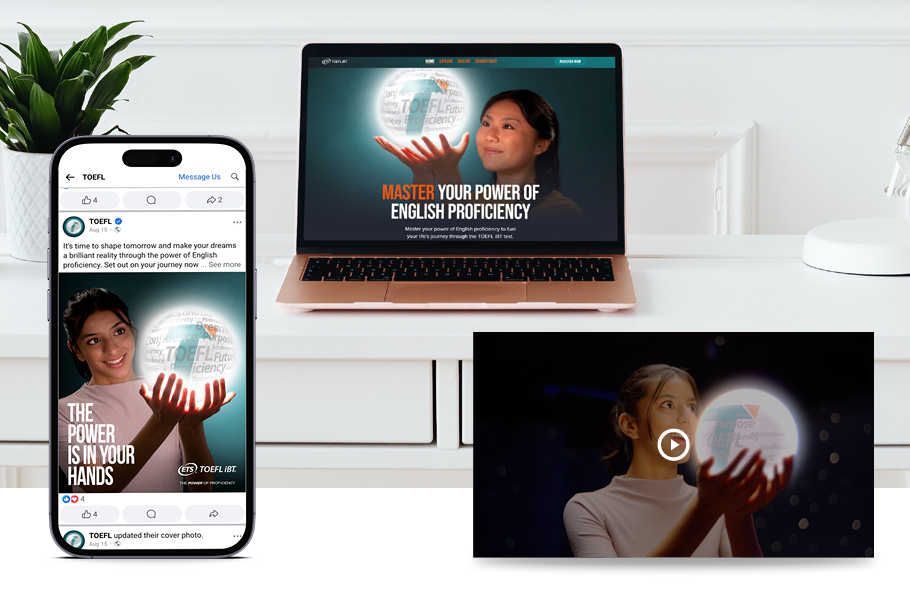 ETS TOEFL
®
challenged Oxford to develop an omnichannel digital campaign that would capture the attention of the Gen Z audience while transforming the image of the decades-old educational testing brand and lay the groundwork for its future in a hyper-competitive environment. The result? "The Power is in Your Hands" campaign.
Oxford created a future-forward video and microsite complemented by an arresting digital ad campaign, social media tactics, and robust influencer programs at the consumer and institutional levels. The campaign was launched globally on August 15. As of September 29, 2023, 100K visits to the microsite have been recorded, with 4,000+ views of the video. 21M+ transactions have been attributed to the campaign.
Behind the Scenes: The Power is in Your Hands Video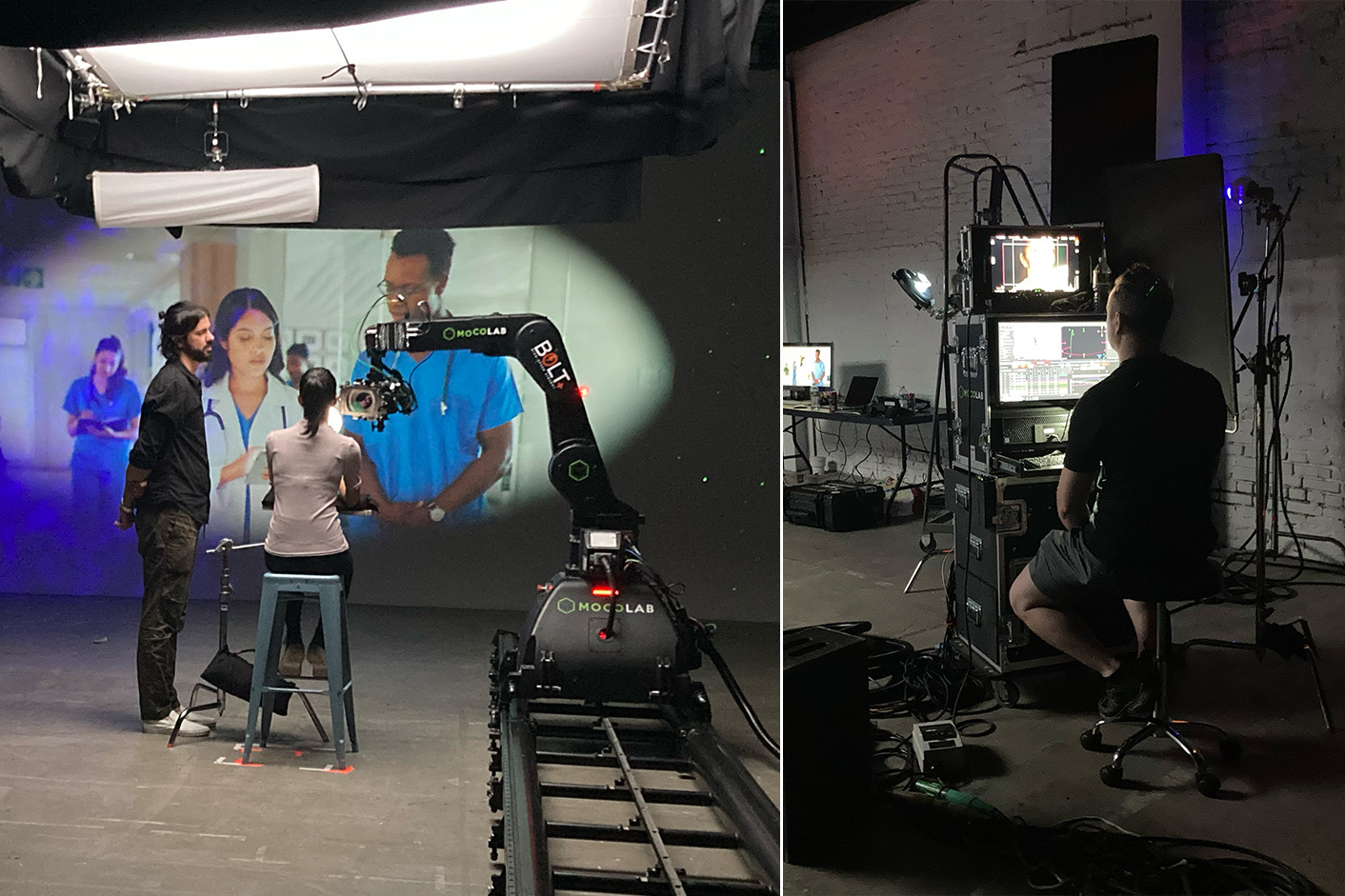 When we needed to take a cinematic-quality video from drawing board to market in 90 days, we turned to long-time video partner Standard Production Co. Within short order, Standard put out a casting call for talent and took the concept to a new level with dynamic motion and a dramatic narrative. Standard's creative genius took center stage in the studio, using a state-of-the-art Bolt system to program dynamic camera moves that shifted the POV between the talent and surreal wall projections. In the weeks that followed, the animated orb, studio and stock clips, voiceover and music were integrated into the final videos that are now being viewed around the world.