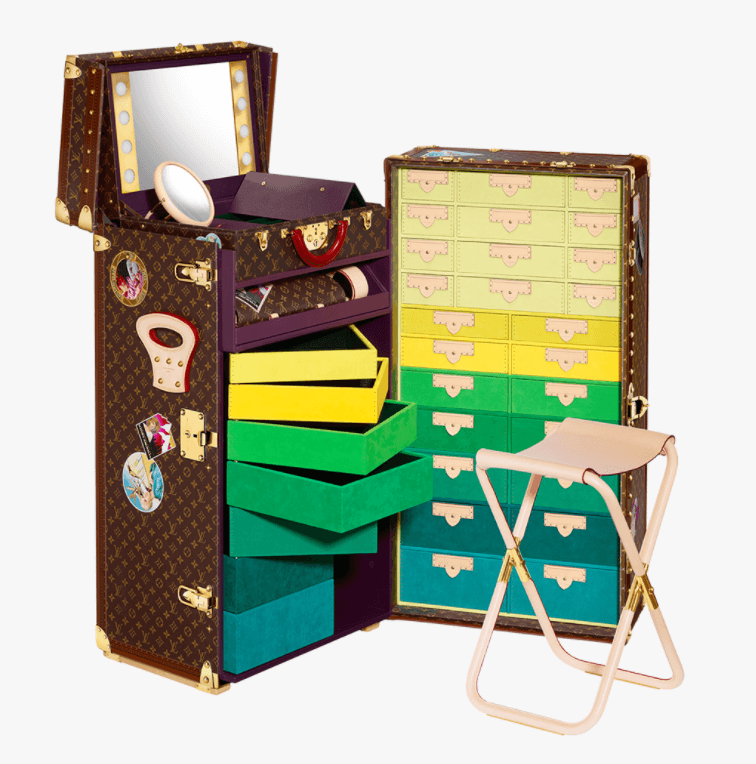 Is the curation of your own museum the next frontier for brands with a great story? The Alexander McQueen exhibit at the Met started it all in 2014. Fashion as a true art form. Crowds of curious tourists, art lovers and fashionistas all were impressed with the genius that was McQueen. Even those like myself, who were never truly exposed to his brand, could not help but be captivated by the mystery, shock, refinement and even restraint of his clothing, hats and shoes. The Met has attempted to duplicate the frenzy many times with some success and some mediocre displays of great clothing, but not quite art.

Enter Louis Vuitton, the 200-year-old brand known today for making handbags, briefcases, wallets, and now watches, clothing and other brilliant line extensions. What they were originally known for were steamer trunks in all shapes and sizes and all purposes of the day, a writing desk inside a trunk, makeup and personal care, chauffeur kits, driving luggage, and of course, their eponymous handbags. All were beautifully handcrafted, whether back in 1865 or in collaboration with famous artists like Cindy Sherman (featured right).

But what is truly amazing from a brand perspective is that they curated, built and invested in essentially a pop-up museum to themselves. It was held in an iconic building for an iconic brand, the American Stock Exchange. Replete with velvet ropes and walls, the museum makes you feel as if you're stepping back in time and walking inside one of their beautifully crafted steamer trunks.

The implication for brands is to lean into their history and look to make the mundane seem important. It is what the Met did with the McQueen retrospective and what LVMH did for their brand as well. It was risky. Who would want to look at handbags, when you could go to one of their stores down the street? They enveloped you in a narrative about the brand and paid homage to their history. Many times, marketers are so focused on the here and now that they overlook the "Why" of the brand. For Louis Vuitton, it was to make travel elegant, exciting and accompany your arrival with style and ease. Clearly brand truths are as relevant today as they were then.
Look for more out-of-the-trunk ideas to come your way from smart brands that have a story to tell.