Oxford has added to its roster of specialists in marketing and branding across numerous industries with Christine Krzyzanowski and Michael O'Connell as Senior Account Managers. These marketing powerhouses will use their combined expertise to enhance and manage the accounts of clients across industries, especially using their knowledge of CPG and consumer product industries to steward campaigns for clients Brother International and Storck U.S.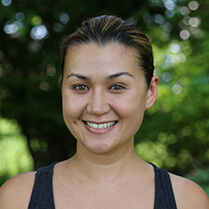 Christine comes to Oxford from a Philadelphia-based agency, where she was an SVP for their Strategy and Digital Marketing Consumer Insights division. In this position, she handled all traditional and digital campaigns for key accounts in consumer product goods division, information technology, higher education, mobile, hospitality, legal and medical markets for Fortune 500 companies. Christine also worked in a New York-based agency as a lead partner in the Media Strategic Marketing/PR Division, touching a variety of industries.
Christine is a graduate of DeSales University with a BA in Communications and has earned an MBA from Drexel University.


Michael has more than 15 years' experience in positions spanning multiple disciplines of marketing and advertising, with experience as a creative account executive, art director and, most recently, account director at Philadelphia-based agency Quaker City Mercantile where he worked closely with consumer brands like Sailor Jerry Rum and Hendrick's Gin. He has led agency sales initiatives, RFPs and new business pitches and holds deep knowledge of the creative process, from ideation, to design, to execution.
Michael graduated from the Tyler School of Art and has won numerous awards for his brand work, including The Hershey Award for Kit Kat Branding Canada and American Graphic Design Award – Best Advertisement for Lucid Absinthe.