In April, Facebook announced that it had made a few changes to its algorithm and user base which resulted in a widespread loss of fans to business pages. If you have a business page on Facebook, you may have recently experienced a, "Um … where did my fans go?!" moment. Don't worry. Here's what happened: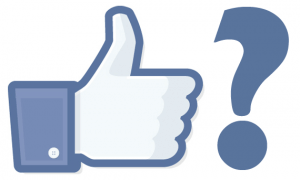 Memorialized and voluntarily deactivated accounts no longer count toward your Page Likes
Facebook had been including deactivated accounts in overall Page Likes count to make it easy for those who choose to disable their accounts to come back. Facebook saves user accounts and information behind the scenes so accounts can be easily reactivated with friends and liked pages intact.
With the new changes
, when users deactivate their Facebook accounts, Facebook removes their account from your Page Likes metrics, giving you a clearer view of users you are actually reaching and engaging. This allows businesses to stop wasting time (and money) marketing to unused profiles and receive more accurate insights on their true fan base on Facebook. Now, you'll only see your true and active fans.
Friends come before brands
On Facebook, users often value their connection with friends over the brands they 'Like,' and
Facebook has made a few changes
to reflect this sentiment. Now, Facebook friends' posts take priority over business pages, making it more difficult for brands to be liked and seen by their fans in the News Feed. Facebook Advertising is a crucial way to combat being buried by pictures of babies and selfies, but targeting those ads has become even more important. Putting ad dollars toward reaching your most-engaged fans – those who 'Like' your photos, comment on posts and share your blogs – will help keep your numbers up.
Brands cannot rely on referral posts
Remember when you would see in your News Feed, "Jessica Lynn commented on Oxford Communications' photo," accompanied by the post? Businesses pages used to benefit from these posts getting in front of fans' friends and gaining new fans – but not anymore. An unpopular feature among users, Facebook has since removed "stories" created by friends interacting with brands. Today, these referral posts still exist to a smaller extent, but get pushed way down in the News Feed. This change forces brands to fight back by upping their game when connecting better with fans and sharing the content they want to see most.
Multiple posts are back
Previously, Facebook had removed the ability for users to see multiple posts from one brand page in the News Feed.
This function is back
, which is great news for eager brands … but it's a double-edged sword. The ability for users to see multiple posts is a great way to keep on fans' radars, but business pages with hum drum content or ones that post too often might oversaturate and end up annoying their fans, causing them to hide posts or "Unlike" the page completely. The best way to get out in front of an audience and keep them is by posting in moderation with content that grabs attention, links to a website, includes photos and video, and excites fans. Connect with the Social Media SMEs at Oxford Communications today to not only keep your current fan base but excite and grow it!